Coming Up
10/03/2012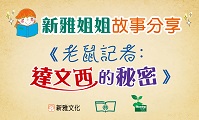 Family-friendly Weekend Programmes on 10, 11, 17 & 18 March 2012 (10/03/2012)

Mums and Dads, you know how important it is to get your kids to develop a reading habit while they are young. Want some tips on how to read to your young ones? Kids, would you like to meet your favourite writer? Or how about a masterclass to help you write better? It's all going to happen at the Hong Kong Young Readers Festival 2012. Take a look at what's in store here. You can also download the programme overveiw. Book your tickets today book via Cityline.
There are also fringe activities including storytelling, book signings, quizzes, face-painting…. Join all these family-friendly activities through out the day at various venues, including the Youth Square and the Leo Lee Art Club Centre, Canada International School of Hong Kong.
Here are some of the highlights:
| | | | |
| --- | --- | --- | --- |
| Date | Time | Activity | Venue |
| 10/03/2012 (Sat) | 10:30am-3:00pm | Meet these fabulous authors: Princess Laurentian van Oranje, Sally Kindberg & Mr. Eoin colfer | Leo Lee Arts Centre |
| 17/03/2012 (Sat) | 2:00pm-2:50pm | Interactive Reading Workshop for Parents and Children | Youth Square, Room 514 |
| 18/03/2012 (Sun) | 12:20pm-2:30pm | Creative Workshops and Performances for Parents and Children | Youth Square, Y-theatre |
| 18/03/2012 (Sun) | 4:30pm-5:30pm | Book Making Workshop | Youth Square, Room 514 |
For more details please visit: YRF's PDF timetable
Information of Ticketing:
Buy weekend passes that will entitle you to enjoy a whole day of activities which include workshops, children's activities and author talks.
For extra savings, Family Passes also available for booking now through Cityline in 3 easy ways: Phone at 2111 5333, Internet, and Parson's Music Stores.
For more information about the Hong Kong International Young Readers Festival 2012, please visit: www.youngreadersfestival.org.hk.
Date
:
10 Mar, 2012 (Sat)
Time
:
11:30 AM - 3:00 PM
Venue
:
Leo Lee Arts Centre, Canadian International School of Hong Kong, 36 Nam Long Shan Road, Aberdeen, Hong Kong
Speaker
:
Sally Kindberg
Eoin Colfer
Organiser
:
The Hong Kong International Young Readers Festival
Co-Organiser
:
Blooming Club
Enquiry
:
2877-9770 (Festival Hotline)
Enquiry website
:
www.youngreadersfestival.org.hk
Remark
:

* These are paid events organized by The HK International Young Readers Festival, ticket is available at www.cityline.com or 2111-5333