2013 Great Reads for Your Kids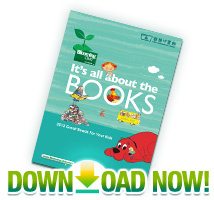 2013 Great Reads for Your Kids is now available at The Commercial Press Blooming Club corners and for online download. This booklet highlights some of Blooming Club's most popular titles and the latest releases for your reference. To help you maximize the effectiveness of your shared reading time, we have also included some pointers on how to read to your child. The featured titles are for children of all ages – play books, picture books, chapter books, fiction and non-fiction.
Visit our Blooming Club corners and collect a free copy at The Commercial Press branches in Causeway Bay, Tsimshatsui, Olympian City, Kornhill, Telford and Shatin as well as the Hong Kong Book Fair 2013.
Total 11 items
Order:
Page / Total 1 pages Each page items
Page / Total 1 pages Each page items