Coming Up
18/02/2017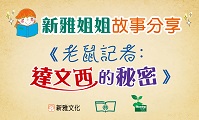 Lantern Festival Programme -- The day when the lantern glows (11/02/2017 ~ 18/02/2017)

Come and join our Lantern Festival in KiddyLand!!!
Yuán Xiāo Jié
元宵節
1)Lantern Riddles 元宵燈謎會
Accept the festival challenge and wishing you the very best of luck!
Date: 11 Feb 2017 (Sat)
Time: 3:00pm - 4:30pm
2)【Storytelling】Pun Choi –– a hotchpotch of Chinese Folk and Fairy Tales
Enjoy the ancient tales with our author, and endlessly fall into the imagination!
Date: 18 Feb 2017 (Sat)
Time: 4:00pm - 5:00pm
Storyteller: Jane Houng (author)
Stories:
- Making Humans
- Why Chickens Have Combs?
- The Laziest Man in the World
Sign up: http://www.blooming-club.com/activity.php?id=200
About the storyteller:Jane Houng
Jane Houng's young adult novel Bloodswell was published by QX Publishing Company in 2012.
She has also published a biography called Houng's, children's chapter books, and poetry.
She reviews for the Asian Review of Books and writes regularly in children's newspapers published
by Sing Tao News Corporation.
Further details can be found on her author website: http://www.janehoung.com.
Event date
:
11 Feb, 2017 (Sat)
Closing date
:
18 Feb, 2017 (Sat)
Venue
:
Causeway Bay Kiddyland (Basement, 68 Yee Wo Street, Causeway Bay, H.K.)
Speaker
:
Jane Houng
Organiser
:
Blooming Club
Enquiry
:
2976 6607 Domenica WONG