Coming Up
31/08/2018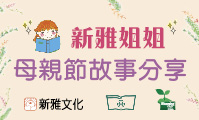 2018 Happy Schooling! (17/08/2018 ~ 31/08/2018)

Children deserve to be happy!
And schools should be a place where children can develop
a state of mind which will enable long-term and stress-free learning.
Not sure whether there will be a subject leading to that,
but surely great books and good reading habits is the path leading to happy learning.
Enjoy a 12% off on selected English and Chinese children books before the school starts,
Visit our stores, grab your favourite books and be well prepared for a new chapter in your life!
Event date
:
17 Aug, 2018 (Fri)
Closing date
:
31 Aug, 2018 (Fri)
Venue
:
Designated stores
Remark
:
* Applicable on designated stores and books.