Coming Up
30/09/2018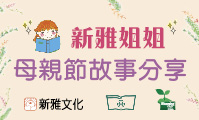 Come meet ANDY GRIFFITHS! (30/09/2018)
Hello readers!
Best-selling Treehouse series author Andy Griffiths is visiting Hong Kong all the way from Australia! Come meet Andy for an afternoon of fun!
If you love the Treehouse series, don't miss this chance to meet Andy, ask him a question and get your book signed.
Andy Griffiths will be at The Commercial Press Tsim Sha Tsui Book Centre from 3pm Sunday 30th of September 2018. Tell your friends, tell your family and make sure you get there in time to meet Andy (and even get a photo with him!)
Important points to note: 注意事項︰
Please present a copy of The 104-Storey Treehouse. Each ticket is good for ONE place in the signing line. Each ticket holder is only allowed to sign ONE copy of The 104-Storey Treehouse. If time allows, after signing all the ticket holders, Andy may sign other copies. 請出示The 104-Storey Treehouse,一人限拿一張簽書號碼牌,首輪每人只限簽The 104-Storey Treehouse。後續若有時間,可視情況追加現場排隊簽書或簽其他書籍。
Online enrolment is for reserving a place, however, physical signing tickets will be distributed onsite starting from 2:30pm, at first come first served basis. As seats are limited, please arrive earlier. 網上報名只會預留簽書資格,實體簽書號碼牌將在當天下午2時30分開始派發。號碼順序將以先到先得形式發放。因現場座位有限,恕不保留座位,將開放自由入坐,請提早入場。
Signing Tickets will be distributed to walk-in participants once the event has started. 活動開始後,將派發簽書號碼牌予沒有成功登記的人士。
About Andy Griffiths:
Andy Griffiths is one of Australia's most popular authors. Andy is best known for The Treehouse series, the JUST! books and The Day My Bum Went Psycho. Over the last 20 years Andy's books have been New York Times bestsellers, adapted for the stage and television and have won more than 50 Australian children's choice awards.
Date
:
30 Sep, 2018 (Sun)
Time
:
3:00 PM - 5:00 PM
Venue
:
Tsimshatsui Book CentreShop B108-B113,B115 & B139, B1, Mira Place One, 132 Nathan Road, Tsim Sha Tsui, Kowloon, Hong Kong
Speaker
:
Andy Griffiths
Organiser
:
Blooming Club
Macmillan Children's Books