Author of the Month
2018
2017
2016
2015
2014
Your Location: Author of the Month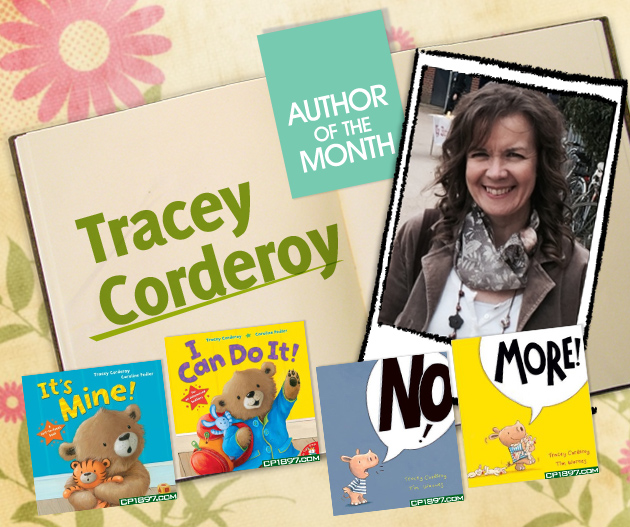 Tracey Corderoy
Tracey Corderoy was born and grew up in industrial South Wales. When she was eighteen she moved to Bath and trained to be a primary school teacher.
Tracey became passionate about writing for children after she worked and supported children in primary schools. She is the winner of the Hounslow Junior Book Award 2014 for Baddies Beasties and a Sprinkling of Crumbs.
She believes that a smile... a cuddle... a shared memory... a story is much more than words. Language, expressed through wonderful literature, is the key that stimulates learning and imagination.
MORE books at bedtime! MORE ice cream! MORE bubble bath! He wants to build BIGGER towers and BETTER fancy dress costumes. But sometimes "more" is just too much...The indomitable Archie returns in his hilarious sequel to No! and Why? The perfect tale for families with strong-willed toddlers who just want MORE
Lulu and Baby Bear are having great fun together in their tiger den. But when Lulu wants to play with Baby Bear's new tiger toy...uh-oh! Baby Bear does not want to share! It has strokeable, touch-and-feely bits throughout for little fingers to explore and a gentle message about learning to share your toys.
Archie was adorable. Everybody said so. Until one day he learned a new word..."No!" Archie says "No!" at mealtimes, bath times, and every single bedtime...A hilarious tale that's perfect for parents whose toddler may be over-using the word "No!" and finding themselves suddenly tackling tantrums.
It's a big day for Baby Bear. He can now do up buttons all by himself - even the tricky one on his new rucksack! He is so happy. But now Baby Bear wants to do everything himself...