Author of the Month
2018
2017
2016
2015
2014
Your Location: Author of the Month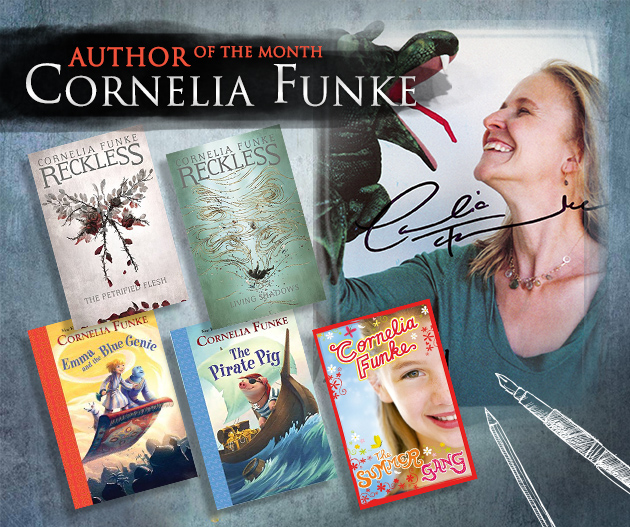 Cornelia Funke
Cornelia Maria Funke, a German author of children's fiction, best known for her Inkheart trilogy, published in 2004–2008. Many of her books have now been translated into English. Her work fits mainly into the fantasy and adventure genres.
Cornelia has worked for three years as a social worker, before starting her career path as an author. During her social work she focused on working with children who came from deprived backgrounds. Soon she began to write her own stories, as inspired by the sorts of stories that had appealed to the deprived children she had met. During the late 1980s and the 1990s, Cornelia established herself in Germany with two children's series, namely the fantasy-oriented Gespensterjäger (Ghosthunters) and the Wilde Hühner line of books.
The Thief Lord by Scholastic had been the number 2 spot on The New York Times Best Seller list. While the fantasy novel Dragon Rider stayed on the New York Times Best Seller list for 78 weeks. Her next novel series was the Inkheart trilogy, which Inkheart and Inkspell won the 2004 and 2006 BookSense Book of the Year Children's Literature award respectively, the series was concluded in Inkdeath. In 2010, Cornelia released the first book in her MirrorWorld series, Reckless
Cornelia has been called "the J. K. Rowling" of Germany, and her fans are sometimes referred to as Funkies.
Total 5 items
Order:
Page / Total 1 pages Each page items
Page / Total 1 pages Each page items