Author of the Month
2018
2017
2016
2015
2014
Your Location: Author of the Month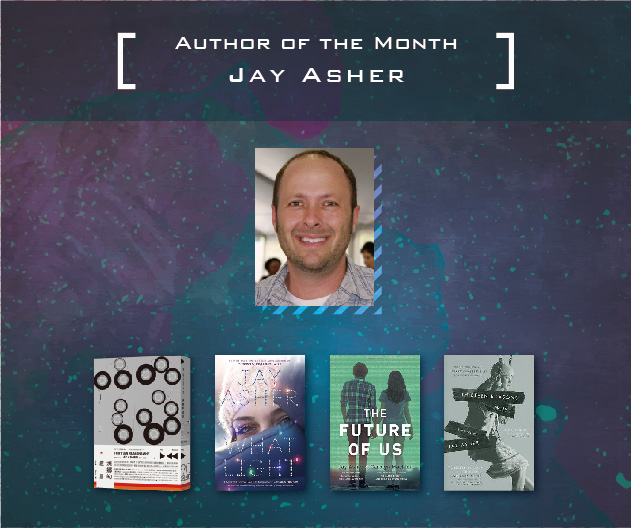 Jay Asher
Jay Asher, best known for writing Thirteen Reasons Why, The Future of Us and What Light, is an American writer of contemporary novels for teens. His broad experience and creativity is closely linked to his childhood, which his family has encouraged him to pursue his interests of all kinds.
After graduating from high school, he once became an elementary school teacher. Later on he went through jobs in in various establishments, including a salesman in a shoe store and in libraries and bookstores. His work experiences suffused his books, which made them more realistic and touching.
Jay has written several picture books and middle school humour novels. His Thirteen Reasons Why has won several awards and received five stars from Teen Book Review.
Thirteen Reasons Why (2007) is the story of Hannah Baker. This story was inspired by incidents that happened in Jay's high school.
Hannah, who dies by suicide, reveals her thirteen reasons for her decision in a series of seven audio tapes. The tapes are mailed to a classmate with instructions to pass in the style of a chain letter. In this book, besides Hannah, readers can also see the story through the eyes of one of the recipients of the tapes.
Thirteen Reasons Why was picked up as a television series by Netflix in late 2015. All episodes, and the special 13 Reasons Why: Beyond the Reasons, was released worldwide on Netflix on March 31, 2017.
Total 4 items
Order:
Page / Total 1 pages Each page items
Page / Total 1 pages Each page items