Author of the Month
2018
2017
2016
2015
2014
Your Location: Author of the Month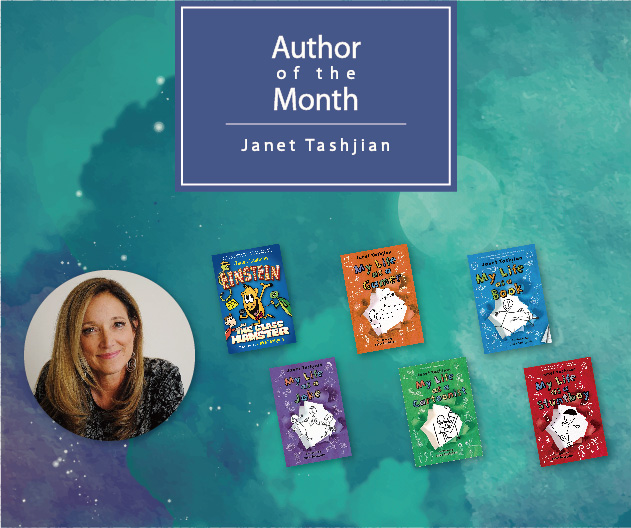 Janet Tashjian
Janet Tashjian, an American novelist of Armenian origin, who has been writing books for children for fifteen years. Her novels often incorporate different formats and play with the line between fiction and non-fiction. Her teenage son, Jake Tashjian, has been providing illustrations for eight of her novels.
Speaking of the book that changes her lives, was The Things They Carried by Tim O'Brien. It was written with such simplicity and grace that when Janet finished it, she told her husband she was quitting her job to become a writer. She then bought herself a box of pens, a stack of notebooks, and started writing.
Her first novel Tru Confessions was made into a critically acclaimed Disney TV movie starring Clara Bryant and Shia LaBeouf. The Gospel According to Larry series is a cult favorite and Fault Line is taught in many middle and high schools.
Her novels My Life as a Book, My Life as a Stuntboy, and My Life as a Cartoonist are all illustrated by her son Jake. Their collaboration continues with a new series, Einstein the Class Hamster.
Janet lives with her family in Los Angeles, enjoying her respite from the long Boston winters. When she isn't writing, she's rewriting.
Total 5 items
Order:
Page / Total 1 pages Each page items
Page / Total 1 pages Each page items