Author of the Month
2018
2017
2016
2015
2014
Your Location: Author of the Month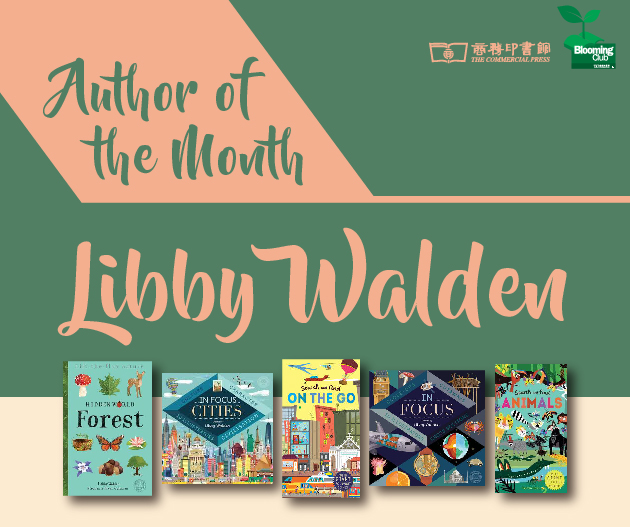 Libby Walden
The editor of Caterpillar Books and the book review blogger at Through the Wardrobe, Libby's life is all about writing, reading and dreaming up of new books.
Besides expressing her creativity on creating contents for new projects, which is a very enjoyable part of her life. She writes and runs a book review website - Through the Wardrobe. The website is started in 2013, providing herself a sharing platform to develop her writing skills. Most important, to endow a little more meaning to the reading and writing she has been doing daily. This website wins the Best Blog Design in the UKYA Book Blogger Awards in 2013, and continues to bring her great fun.
Find out Libby's books at our designated stores at a 12% discount offer:
- Tsimshatsui Book Centre (Shop B108-B113,B115 & B139, B1, Mira Place One, 132 Nathan Road, Tsim Sha Tsui, Kowloon, Hong Kong)
- Causeway Bay Kiddyland (Basement, 68 Yee Wo Street, Causeway Bay, H.K.)
- Kornhill Branch (Shop S39, 2/F., Kornhill Plaza, 1 Kornhill Road, H.K.)
* Now until 31 Jan 2018.
Total 8 items
Order:
Page / Total 1 pages Each page items
Page / Total 1 pages Each page items