Author of the Month
2018
2017
2016
2015
2014
Your Location: Author of the Month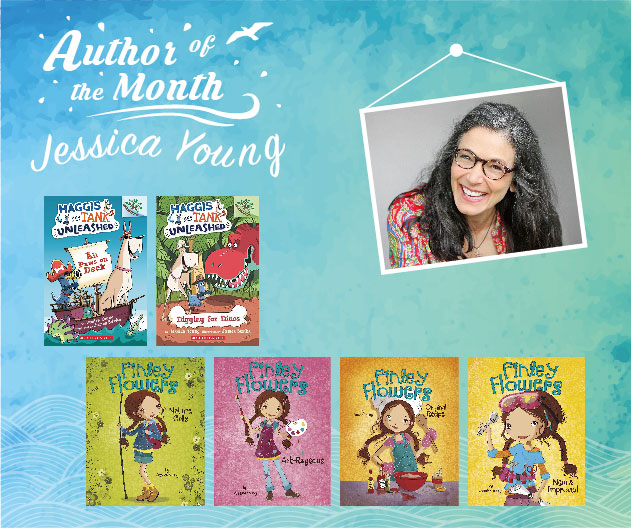 Jessica Young
The same things make Jessica happy now as when she was a kid, is dancing, painting, music, digging in the dirt, picnics, reading, and writing. She grew up in Ontario, Canada, and now lives with her family in Nashville, Tennessee. When she was a little girl, she had always wanted to be a tap-dancing flight attendant, or even a veterinarian, but now she's changed her mind!
She is the author of Spy Guy the Not-so-secret Agent, the Finley Flowers chapter book series, and the Haggis and Tank Unleashed early chapter book series.
My Blue is Happy is Jessica's award-winning debut picture book, and has been the 2014 Charlotte Zolotow Highly Commended Title. It was included on the 2014 Bank Street College of Education Best Books of the Year for Children and Young Adults, the Texas Library Association's 2014 2×2 Reading List, the Ontario Library Association's Best Bets 2013 and 2015 Forest of Reading Blue Spruce list, the 2016-2017 Volunteer State Book Award list, the 2016 Ladybug Award list, and the Library of Congress/Center for the Book's 52 Great Reads list.
Total 8 items
Order:
Page / Total 1 pages Each page items
Page / Total 1 pages Each page items