Author of the Month
2018
2017
2016
2015
2014
Your Location: Author of the Month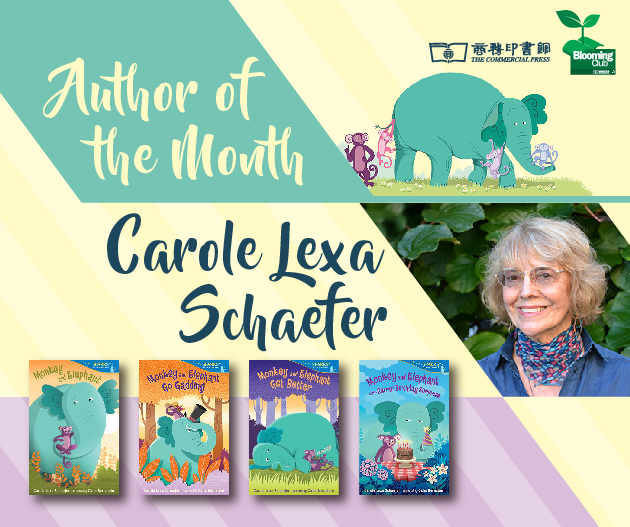 Carole Lexa Schaefer
" The Lyrical, every-word-counts genre captive the poet and journalist in me."
― Carole Lexa Schaefer
Dreaming of becoming both a poet and a journalist, Carole Lexa Schaefer, has a talent for combining words and image together in the perspective of children. She was born in St. Louis, Missouri, has taught school for ten years in places as varied as Taiwan, Switzerland, and Micronesia, as well as Missouri and Washington. Now she lives in Seattle.
While studying for master degree in early childhood education from the University of Washington, one of her work was putting together a photo essay picture for young children, which was highly praised by her friend who owned a Seattle children book store. Carole Lexa Schaefer has been writing story for children since that time.
Her masterpiece—ABCers, is a selection on the Dolly Parton imagination library 2016 list. Her Monkey and Elephant was published in spring 2016, as of fall 2016, is in its 3rd printing! Her professional affiliations have included The Society of Children's book Writers and Illustrators and The National Association for the Education of Young Children.
Total 4 items
Order:
Page / Total 1 pages Each page items
Page / Total 1 pages Each page items