Author of the Month
2018
2017
2016
2015
2014
Your Location: Author of the Month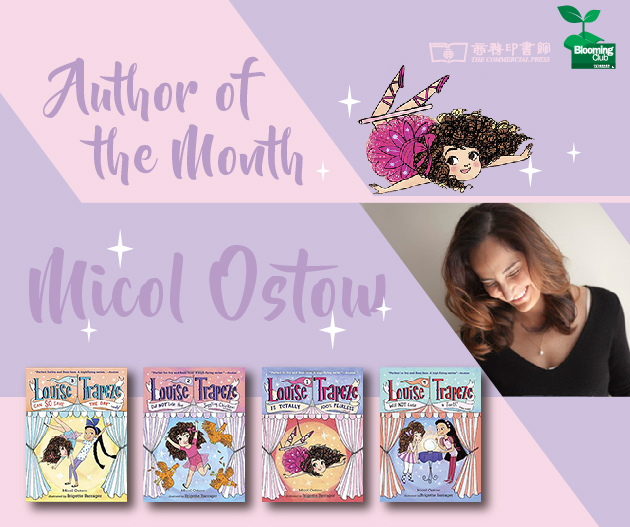 Micol Ostow
An American experienced children's books editor, who turned into a professional children's book writer in 2004.
Ostow has published over 50 books for young readers, including Louise Trapeze, the series stories based on the classic movie Mean Girls. Her first novel, Emily Goldberg Learns to Salsa, was named a "New York Public Library Book for the Teen Age". This book was inspired by her experience of seeing how easily the family banded together, though some of them had never even met before, and that's how she wrote her first novel.
After graduating from college, she worked as an editor in the New York City publisher Simon & Schuster. At the same time, she is also a ghost-writer for novelizations of popular television series, including the Buffy the Vampire Slayer, Charmed, and Fearless, and she began to author young-adult novels.
Ostow is now a freelance writer, and pursues a Master of Fine Arts (MFA) degree in writing for children and young adults. What she does for often, is to write creepy stories for older teens, and funny stories for early readers!
Find out Ostow's books at our designated stores at a 12% discount offer:
- Tsimshatsui Book Centre (Shop B108-B113,B115 & B139, B1, Mira Place One, 132 Nathan Road, Tsim Sha Tsui, Kowloon, Hong Kong)
- Causeway Bay Kiddyland (Basement, 68 Yee Wo Street, Causeway Bay, H.K.)
* Now until 18 Oct 2017.
Total 4 items
Order:
Page / Total 1 pages Each page items
Page / Total 1 pages Each page items