Author of the Month
2018
2017
2016
2015
2014
Your Location: Author of the Month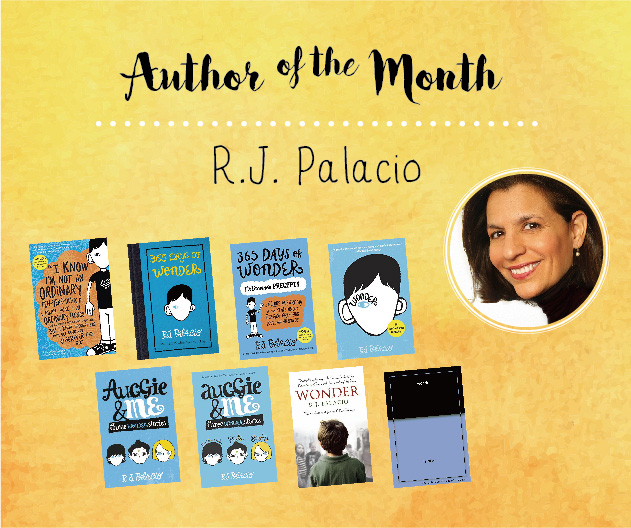 R. J. Palacio
R. J. Palacio was born and raised in New York City. She attended the High School of Art and Design and the Parsons School of Design, where she majored in illustration with the hopes of someday following in the footsteps of one of her favorite childhood author-illustrators, Antoine de Saint-Exupéry!
She has been a graphic designer and art director for many years, designing covers for countless well-known and not so well-known writers in every genre of fiction and nonfiction. She was waiting for the perfect time to start writing, but finally realized that the perfect time would never really present itself! And so she decided to just GO FOR IT!
Wonder is R.J.'s first novel, and for We're All Wonders, based conceptually on the themes of her novel, is representing the fulfilment of her dream to write and illustrate her own picture book. She is also the author of Auggie & Me and 365 Days of Wonder.
In 2012, R. J. Palacio became one of the most in-demand authors in children's literature after the release of her debut novel, Wonder. She became the #1 New York Times bestselling author, and praised by the New York Times as "rich and memorable". Wonder with over 700,000 copies sold, has been the recipient of numerous starred reviews, awards, and accolades, including several "Best of 2012" lists.
Wonder has now adapted into a film starring Julia Roberts, Owen Wilson and Jacob Tremblay! The film is predicted to be released on 17 Nov, 2017.
Total 8 items
Order:
Page / Total 1 pages Each page items
Page / Total 1 pages Each page items