Author of the Month
2018
2017
2016
2015
2014
Your Location: Author of the Month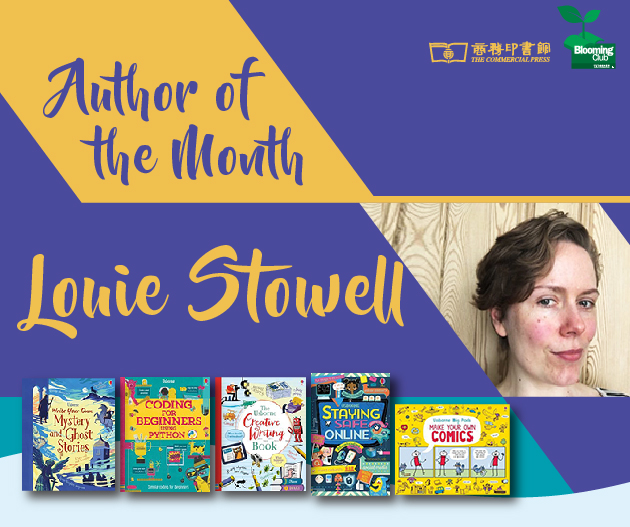 Louie Stowell
A former in-house writer and editor for Usborne Publishing, and she is now the editorial director of Ladybird.
Stowell was born in London in 1978, and studied English as her professional, as she was so keen on Old English. With her creativity, she wrote essays about comics and drew cartoons for the Cherwell and The Oxford Student.
Being a published author, compiler and an editor, she writes dozens of books, including retelling of classic stories, ancient myths and fairy tales; big books about how spaceships work and the coding for computers; the Usborne Make Your Own Comics and other books are to help kids to boost imaginations and writing skills.
Stowell holds story-writing and comics-making workshops at literary festivals and schools, continue to bring loads of ideas and creativities to children.
Find out Stowell's books at our designated stores at a 12% discount offer:
- Tsimshatsui Book Centre (Shop B108-B113,B115 & B139, B1, Mira Place One, 132 Nathan Road, Tsim Sha Tsui, Kowloon, Hong Kong)
- Causeway Bay Kiddyland (Basement, 68 Yee Wo Street, Causeway Bay, H.K.)
- Kornhill Branch (Shop S39, 2/F., Kornhill Plaza, 1 Kornhill Road, H.K.)
* Now until 31 Dec 2017.
Total 10 items
Order:
Page / Total 1 pages Each page items
Page / Total 1 pages Each page items