Author of the Month
2018
2017
2016
2015
2014
Your Location: Author of the Month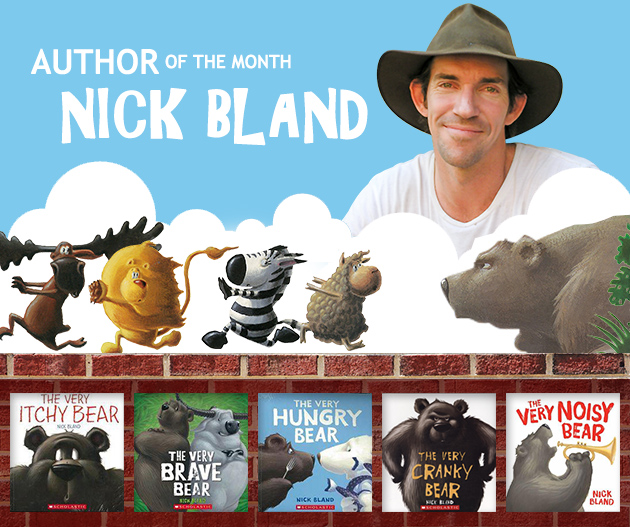 Nick Bland
Nick Bland was born on a farm in the Australian Yarra Valley in 1973. His father is an artist and while his mother is a primary school teacher. He spent his early childhood climbing haystacks and making mischief in his father's studio. When he was 6 years old, he discovered a wonderful new world and his creativity bloomed.
Nick has always wanted to be a cartoonist and a writer. In 1996, when he stumbled into a bookshop job, that he finally found the medium that would bring those two loves together. Untrained, he spent the next couple of years reading every picture book that hit the shelves and began honing his style as a storyteller and illustrator.
He illustrated several readers before sending A Monster Wrote Me a Letter to Scholastic Australia in 2001. Nick has written and illustrated numorous titles, such as I Lost My Kisses and created the adorable bear that now features in a whole series of books that started with The Very Cranky Bear!
He loves both of his jobs and hopes to combine them in the near future.
Total 6 items
Order:
Page / Total 1 pages Each page items
Page / Total 1 pages Each page items