Author of the Month
2018
2017
2016
2015
2014
Your Location: Author of the Month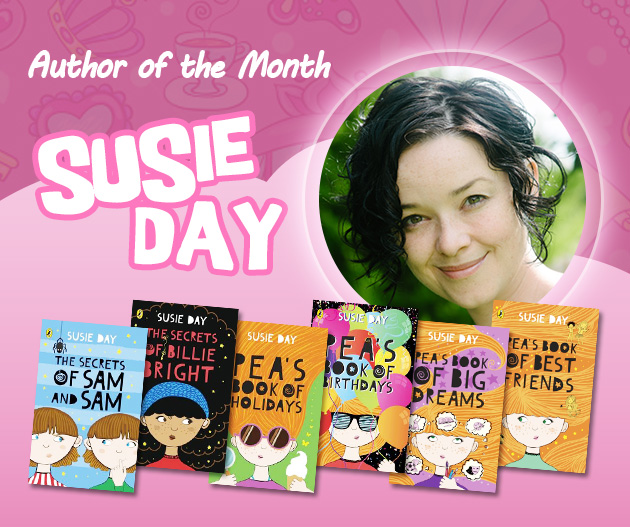 Susie Day
Grew up in Penarth, Wales, and is now living in Oxford, England, in an international boarding school.
Her careers are closely linked to people, especially small people. She is a tourist's guide and a professional nappy-changer - but she always wanted to be a writer – write books for children and young adults, about families, friendship, feelings and funny stuff.
Her first book, Whump! in which Bill falls 632 miles down a manhole, won the BBC Talent Children's fiction prize, and was published in 2004. Apart from very small people, she is also a storyteller for youngsters. She writes the Pea's Book and Secrets series for 8-12s, and contemporary standalone teen/YA fiction.
Susie now living with 13 teenage girls, and eats a lot of cake and drinks a lot of tea. When she is not writing, she can also be found skating for Oxford Roller Derby as Susie Wan Kenobi.
Gustav Gloom Series:
Total 6 items
Order:
Page / Total 1 pages Each page items
Page / Total 1 pages Each page items